The common house mouse is one of the single most commonplace home invaders in the rodent family, hence the name. Smaller than the rat and lacking the white bellies and hairier tails of the deer mouse, these squeaky mammals stand out from the rest for another reason – one that has nothing to do with its appearance.

House mice are extremely human-dependent animals, to the point where they rarely, if ever, move away from human premises, because they rely on the warmth, security, and food people provide. Want to know more? Roberts Termite & Pest Control has all the information you need on the common house mouse.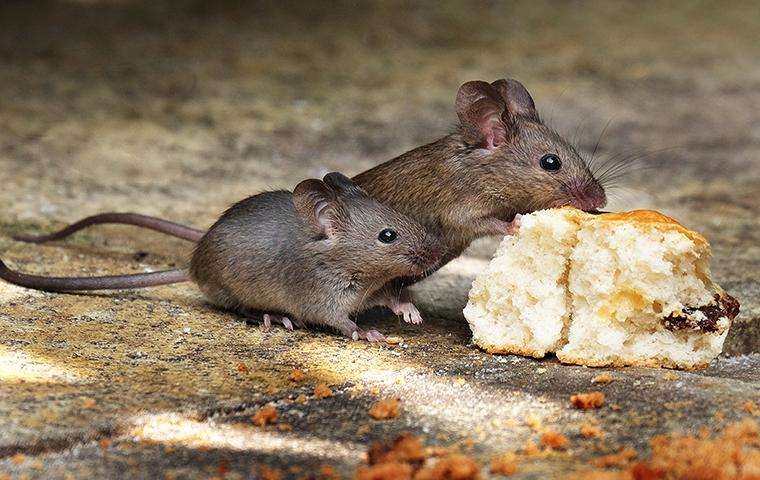 The Many Dangers Posed By The Common House Mouse
Everyone knows the old saying that 'it's never just one little mouse', and sure, house mice are a group-oriented species who rarely change living environments without the rest of their family unit. So what gives? Why is it even a saying in the first place? The answer lies in a different old saying that one 'breeds like rabbits'. Bunnies are infamous for the short time frame in which impregnated females breed, and while technically not rodents, rabbits aren't too far off from the condensed early sector of a mouse's life cycle. New mice are born and ready to perpetuate the cycle so fast, your Austin property can be overrun before you know it.
Speaking of the real bite, a mouse's oversized incisors can cause quite a bit of trouble for you as they nibble through wiring, cables, or other materials around the house trying to collect nesting material. These trouble-hungry pests are just as dangerous from the other end too, as mouse excrement can stink up a storm and trigger itching, rashes, and more in people with mouse allergies. Even if one has no rodent-related allergies, mouse remains can serve as a bastion for any number of viruses house mice carry, including Rat-Bite Fever, Hantavirus, and Salmonellosis. On top of all this, mice are known carriers for smaller pests like fleas and ticks, who come with their own laundry list of dangers and diseases.
How To Prevent House Mice Around Your Austin Property
Considering how quickly small rodents like mice are born and subsequently reach maturity, preventing their spread can be quite the hassle. Nevertheless, there are still things you can do right now to keep the common house mice at bay. Here are four handy mouse prevention tips courtesy of Roberts Termite & Pest Control.
Check the outside of your Austin property for any cracks or crevices in the foundation. Plug up anything you find – house mice are very flexible creatures who can fit in the smallest of holes.
Watch your chimneys too! Mice are very proficient climbers, so to keep pests from sneaking in through your fireplace, install an appropriate cap in the chimney when not in use.
Clean out any empty cardboard boxes in areas of the home like basements and attics. Cardboard is a very useful material for building nests, and empty, untouched boxes provide a perfect place to do so.
Place mesh in your pipes and air conditioning vents to block them off from particularly sneaky mice. Just make sure to periodically check these meshes to assure they are never broken.
By far, the most effective way to get rid of a mouse infestation is with help from the professionals. The best part? It's also the most risk-free! Make the safe call and see what Roberts Termite & Pest Control can do for you.